Encourage your employees' personal development
With a brief theoretical introduction followed by simulations and interactive practical exercises, our seminars provide the necessary tools to better manage stress, improve communication, manage change, build effective teams, develop self-confidence and reach work-life balance.
Our seminars are given in French, Dutch and English by certified trainers. Format, frequency and duration are flexible according to the participants' profile and the desired schedule & timing (day, half-day or lunch break).

Work & Life Balance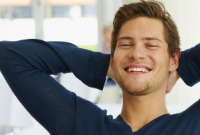 The best teams are composed of enthusiastic, engaged, energetic and creative people ... but above all of people passionate about their work and life in general ! Workaholics tend to eventually suffer from burnout while less involved people are generally not very productive.
Balanced people both love their job and enjoy being with family or friends. They take care of their health and have many interests. They spare time to rest and to have fun and they get up every morning inspired and motivated for a new workday.
How can you ensure that members of your team have a good balance? Our workshops are designed to help individuals take a step back, review their goals, habits and lifestyle. We provide the tools to undertake the necessary changes to move towards a better balance, both at work and at home.
Stress Management
This seminar is aimed at managers seeking to better manage stress in their department or company. It provides them with tools for managing stress and allows them to detect signals and thus improve their awareness. The seminar consists of theory but mainly practical and personalised exercises, breathing techniques, stress management tools, etc.

Confidence & Assertiveness
Exploring your individuality, developing your potential, acting in a group, using your unique talents both in private and in the workplace, being yourself while respecting others, improving verbal and non-verbal communication, developing win/win relationships ... These are some of the objectives of this seminar based primarily on training, making it a fun workshop, effective and interactive through simulations and practical exercises.
Team Coaching
Teamcoaching is a technique aiming at creating high-performance teams by increasing cohesion, managing relationships and helping to formulate strategies. The objective is to enhance the collective performance of the team, not limited to the sum of individual achievements, while giving importance to each individual team member.
Change Management
A merger, a company acquisition, a new management team,... change, if not addressed and managed successfully, can be a source of stress and dysfunction. But it can also be a unique opportunity to create a new collective intelligence by sharing skills and knowledge, a new culture, an integrated vision and common references, ... designed and shared by all staff members.
Time Management
A practical workshop giving you the keys to personal organisation, having a real and direct impact on your team's efficiency. Learn to organise your calendar, set your priorities, manage your tasks, save time and be more efficient.

Speaking in public
Learn to master oral communication, write an inspiring speech and acquire ease and pleasure of speaking in public. These are the objectives achieved in this seminar, rich with practical exercises and ending with each participant presenting a perfect speech in public.